What makes a product worthy of the "holy grail" title? Is it tenure in one's routine? Living up to what was once just over-hyped claims of transformation? Perhaps, it's the mere fact that a product is yours, and you love it. Whatever case rings most true, there's no denying that an item must be quite exceptional to place it at the top of your list, crowning it one of the chosen few you continue to reach for time and time again. Many have been worthy of the "holy grail" title throughout the years: Embryolisse Miracle Cream, Bioderma Sensibio H2O, and the Beauty Blender are a few repeat offenders in the kits of beauty authorities and novices alike. The marvelous (and sometimes cruel) thing about the industry, however, is that new products are released every day. Beauty trends evolve like everything else, and we are constantly making room in our medicine cabinets and our budgets to test the latest and greatest, looking for that new thing that wows us. So, who best to ask for an up-to-date arsenal of stand-out products than our editors? Below, our diverse crew of beauty buffs share their current roster of products that continue to make the cut every single time.
Twenty-something, Senior Managing Editor, Tiana Lewis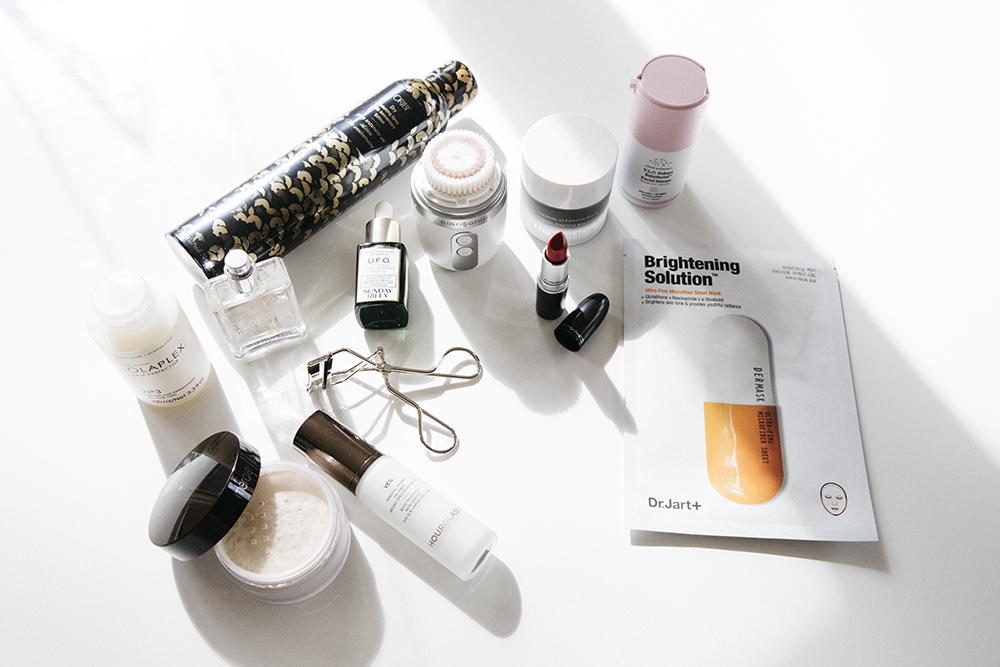 "Growing up with a hairdresser for a mother and spending countless hours perched dutifully next to a shampoo bowl, I have always had a recognizable affinity for beauty. From the time I could walk and talk, my mother entertained just about every one of my outrageous requests: blonde highlights (I'm half Asian), press-on nails (which more accurately resembled claws stuck to my tiny, seven-year-old fingers), literal feathers in my hair (yes, you read that correctly). You name it, my mother's reply was, "Why the hell not! It's only temporary." And, for that, I have quite the collection of painful school photos. What started out as pouring on way too much of my mother's precious Chanel N°5 and playing around in samples the clerk would gift her with a purchase, quickly turned into a need for various purses to store the essentials: one for money, one for toys, and another for beauty. I was three.
When I left for college in 2011, my mother didn't hesitate to turn my childhood bedroom into her newly renovated beauty den where she, to this day, gets ready every morning at 5:00 a.m. at her lighted vanity, even when I'm home for the holidays, sleeping in the bed she so graciously left in that very same room. I could never complain about my mother and her antics, however. For she generously shares her Beauty Insider points with me at Sephora and is wholeheartedly the reason why I am the adventurous, try-everything-once beauty savant I am today. Thank you, Trayci! Needless to say, I have amassed quite the list of can't-live-without products in my 26 years of life. And, while it was mildly painful narrowing that behemoth down to a sensible 12, these are the ones that if outcast to a desert island, I would simply have to toss into a reasonably-sized (read: very large) makeup pouch."
Tiana's Beauty Must-Haves
Thirty-something, Editor-In-Chief, James Kicinski-McCoy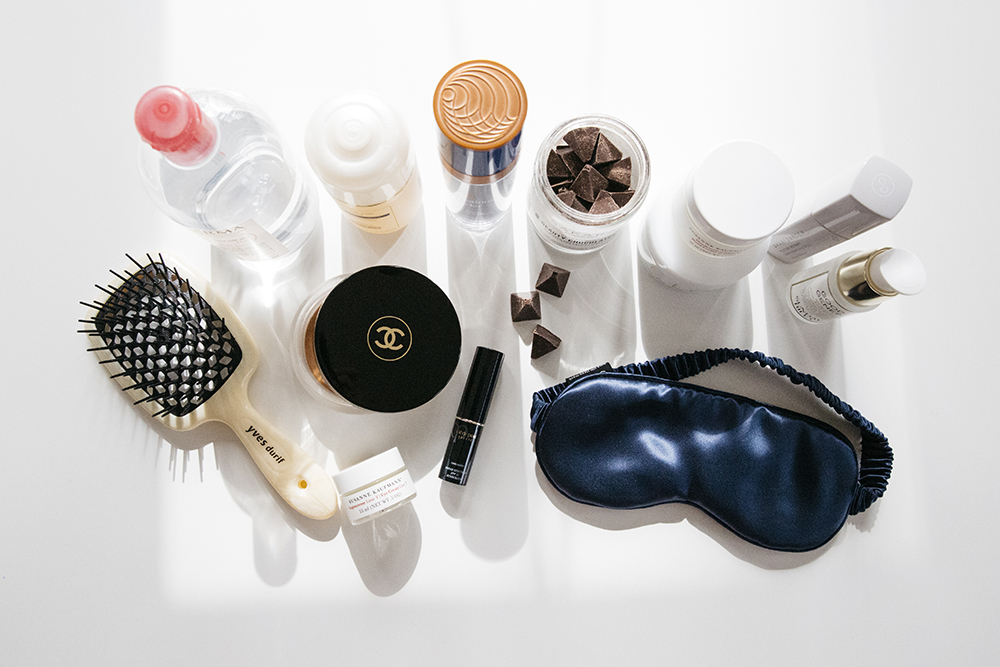 "When I was fourteen, my best friend Kari and I would spend our hard-earned babysitting money on the latest issues of Seventeen, YM, and Sassy (and tubes of cookie dough, which we would cut in half and eat with spoons). Our weekends were dedicated to clipping pictures of nineties beauties like Linda Evangelista, Liv Tyler, and Tyra Banks and then pasting and taping elaborate collages onto sheets of paper inside giant binders we called our 'Beauty Books.' We would pool our makeup together and spend hours plucking eyebrows, curling hair, and lining lips with brick-colored pencils, while blasting The Cranberries and Guns N' Roses, and then take pictures of our new looks with real cameras. It was the pre-cellphone, pre-social media era of vanity and documentation. You would think I should be a pro-beauty YouTuber with all those hours of makeup under my belt, but no.
Over the next two decades my passion for makeup would slowly decline, but my love for serums, face oils, and sheet masks would grow into the outta-hand skincare obsession that I willingly admit it is today. The moral of this story is, I know my shit when it comes to beauty products. I test as many new releases and reigning champs as I can, and through trial and error I've found some real gems. Here are the ones I keep in my rotation… ."
Forty-something, Contributing Editor, Sarah James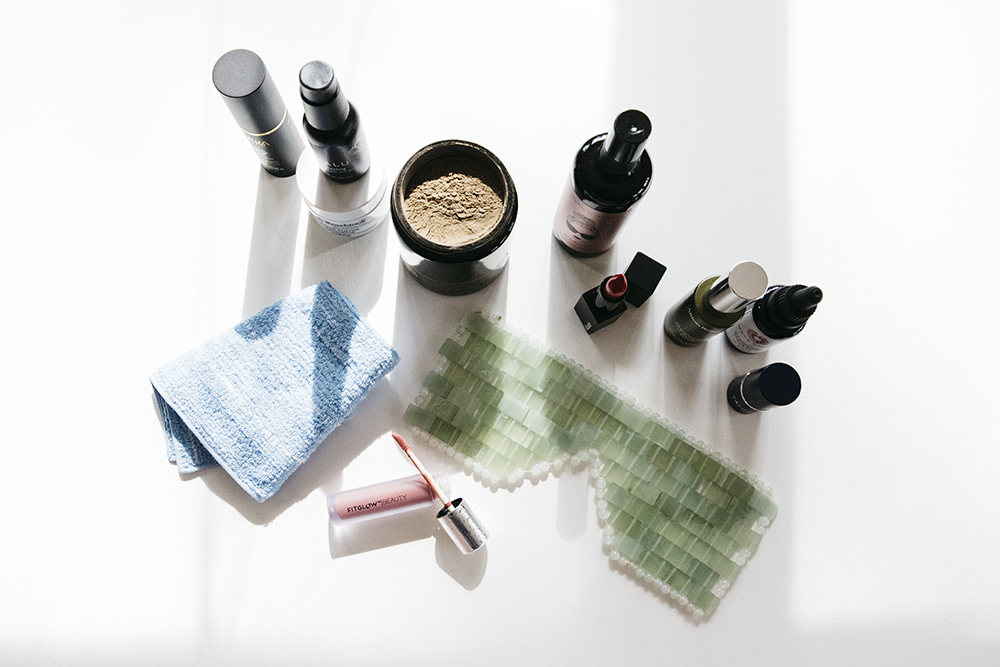 "I have been fascinated with skincare and cosmetics since I first watched my mom remove a peel-off mask in the late 70s. I remember thinking, 'Either my mom is about to die or I am witnessing some serious magical sorcery.' Since then, I have never looked back. I am fully, unapologetically obsessed with all things beauty, so much so that I've created a career around it.
In 2014, when I made the transition to clean beauty after being fed up with this country's practically non-existent regulations in terms of personal care products (yes, our products are *still* being 'regulated' by a law created when FDR was president despite over 10,000 new chemicals entering the market since), I made it my mission to find the clean beauty best of the best in terms of safety and performance. Folks, I've tried them all, and here are the elite products that keep me coming back again and again."
Sarah's Natural Beauty Heroes