When we envision our favorite leading ladies — think: Marilyn Monroe, Rita Hayworth, Rihanna — we most likely picture them in their shining, red-lip-lacquered moments of glory. Red is striking, and has been a quintessential lip color for as long as we can remember. We'd be wiling to bet good money that many of you can recall your grandmothers need for perfectly applied lipstick before ever leaving the house. There's something magic about the addition of a brightly-hued lip color that makes a woman feel empowered, slightly daring, and polished. There's a red for every occasion. No two shades are the same, and everyone has a favorite, which makes selecting the right red for you so much more than a one-and-done process. There's finish and undertone and application to consider. These are important decisions, people!
To weigh in on the subject, we've called on our editors to give you a breakdown on their go-to hues. Read about their favorites shades below, and don't be afraid to sound off in the comments. We're eager to hear what you've been wearing, too.
Twenty-something, Senior Managing Editor at The Bleu, Tiana Lewis
"I once had a friend in college vow to never wear red lipstick. My immediate reaction was to write her off as mildly strange — compartmentalize her into the group of 'acquaintances' I'd politely wave to on the campus lawn, but never fully associate with. Red lips were — and continue to be — a go-to fail-safe in my very limited rotation of everyday make-up looks. Whether I prefer to err on the side of classic or bold, a ruby pout does the trick every single time. Before I could say much more, my new companion (and now soon-to-be bridesmaid) explained that she once witnessed the tragic application of red lipstick on a face that too eerily resembled her own, leaving the poor girl looking nothing short of a circus clown. Needless to say, she was scarred by the entire ordeal, and because of it, lived the majority of her adult life laden with the idea that red lipstick simply wasn't for her. She also developed a slight fear of clowns.
I, on the other hand, wasn't convinced. Red, I protested, is so much more than a one-dimensional hue. There simply isn't a one-size-fits-all solution. So, with my arsenal of tubes and applicators — liquid, matte, and glossy formulas abound — I went to work swatching. It might have taken hours and countless Neutrogena makeup wipes, but we finally found a shade that perfectly suited my soon-to-be best friend. She's been converted ever since. If you, like my college companion, are struggling to find your perfect shade (I promise: everyone has one), might I encourage you to start with a few of my all-time favorites? Even if it's a product you only break out once a year, you'll be so glad to have finally found your match."
Tiana's Reds
MAC

Ruby Woo Lipstick

"I wish I could recount the number of tubes I've gone through of MAC's Ruby Woo. It's an absolute favorite blue-red, matte formula that looks good on so many different complexions. Without fail, each time I wear this, someone asks what's on my lips."

MAC , $19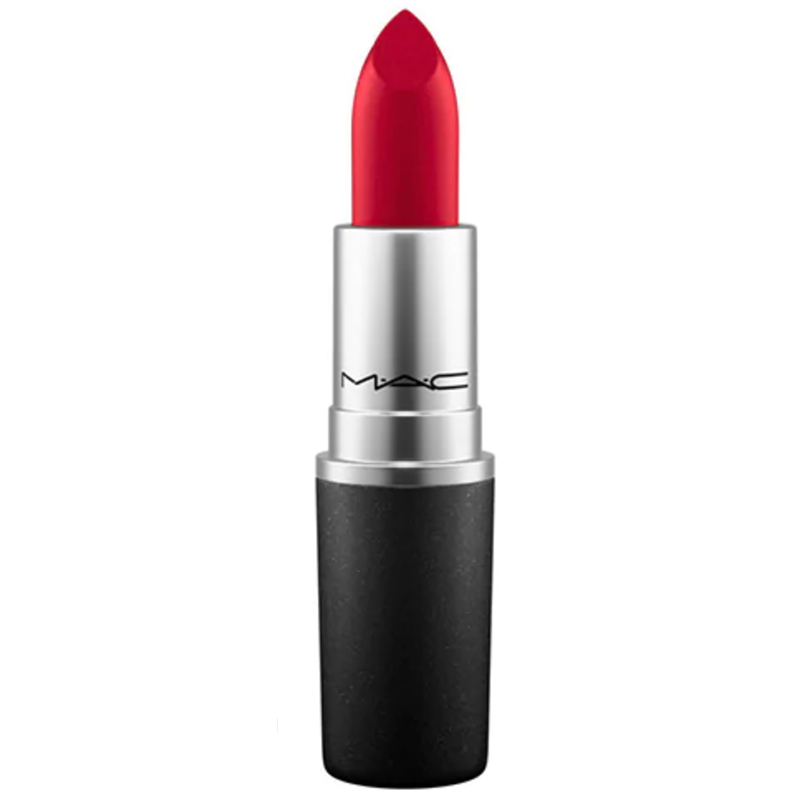 Smashbox

Matte Liquid Lipstick in Thrill Seeker

"There's little I love more than an orangey-red lipstick, and when I say this one is the perfect shade of orangey-red, I mean it. I'm also a sucker for a matte, liquid formula. It isn't a stay-all-day type of shade, but the color payoff makes it worth it."

Smashbox , $24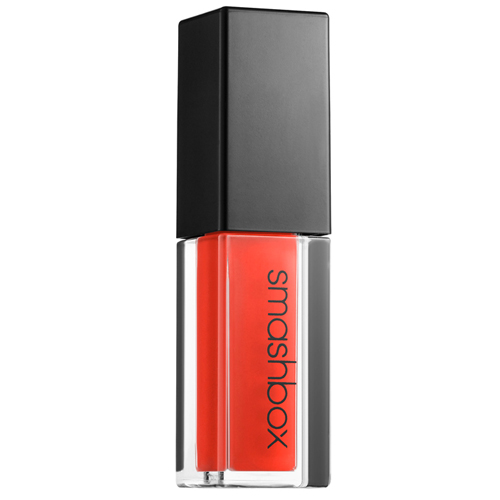 MAC

Relentlessly Red Lipstick

"Although Relentlessly Red leans more pink, it's my ideal hue when I want to make a statement: bright, bold, and eye-catching!"

MAC , $19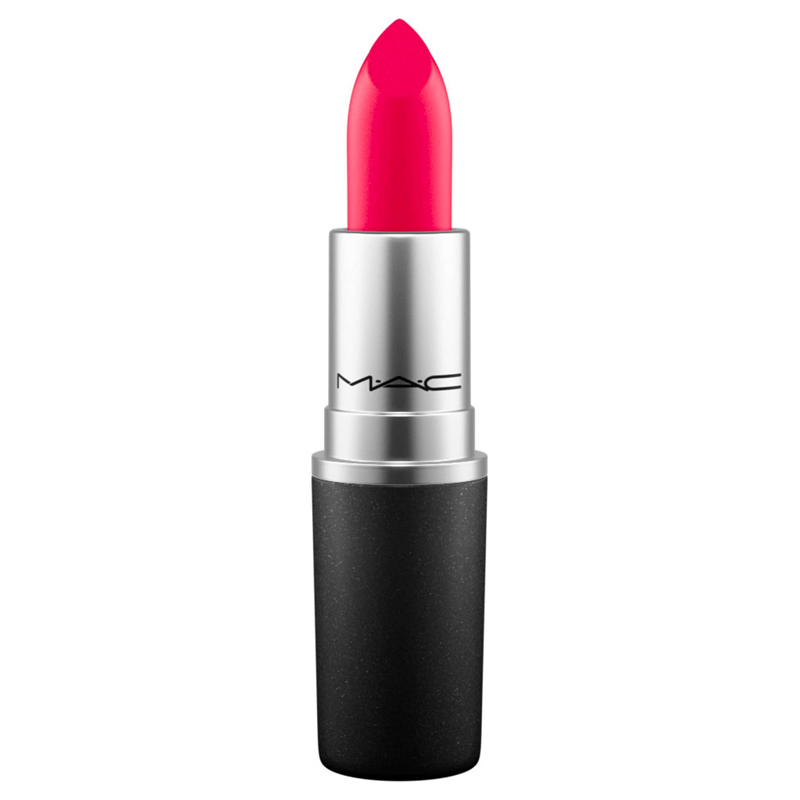 Thirty-something, Founder and Editor-In-Chief of The Bleu, James Kicinski-McCoy
"I don't have a whole lot to say about lipstick, since I am generally an au naturel kind of girl when it comes to my lips. I'll glide on a thick layer of chapstick or clear gloss for moisturizing purposes only, and out the door I go. But, I do have my moments, though usually few and far between, where I'll confidently rock a bold kisser. It's usually at a time when other makeup is left minimal and I just need a quick solution to running late that's semi low-maintenance. My only real complaint about wearing lipstick is that I constantly feel the need to reapply and conduct frequent smudge checks. I've tried many of shades over the years, most which I've admittedly hated. But I will say, when I do decide to wear lipstick, it's red or bust! My color wheel leans towards the more fiery, pimento-esque, orange-y hues because I think it suits my complexion best. Here are the three that I favor."

James' Reds
Sunnies Face

Fluffmatte in Hot Sauce

"Martine Ho, Founder of Sunnies Face, kindly sent our office a sampling of her new lipsticks. I am hooked on Hot Sauce! It's the perfect orangey-red and the formula is flawless. The brand hopes to be available in the States later this year."

Sunnies Face , $TBD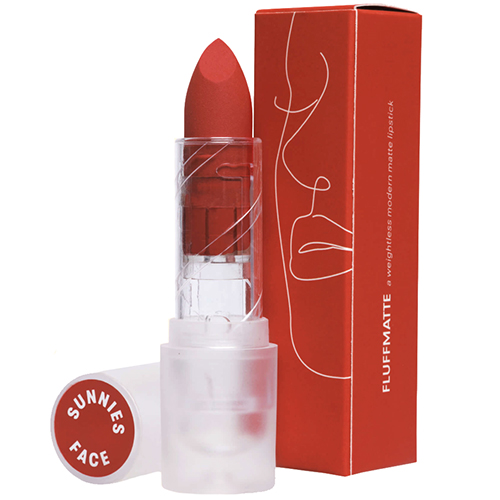 Glossier

Cherry Balm Dotcom

"For days when I only want a hint of color, I reach for this subtle, sheer red tint. Its Vaseline-like consistency is my jam. The smell, however, took some getting used to — a hybrid of cherry Laffy Taffy and cough syrup — but, I've come to love it. "

Glossier , $12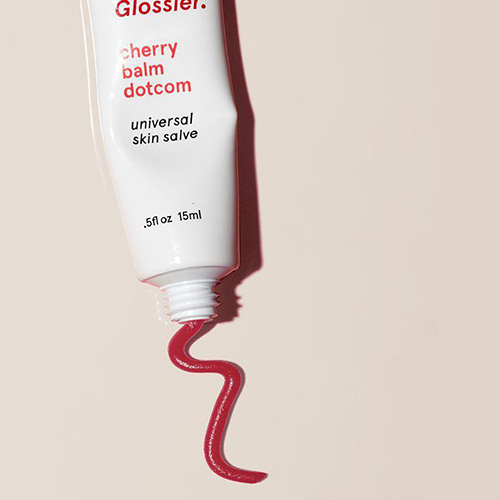 Chanel

Rouge Allure – 956 Invincible

"A rich, matte, powder formula that gives your lips that imperfect, I-just-made-out look in an unparalleled shade of ruby red. "

Chanel , $30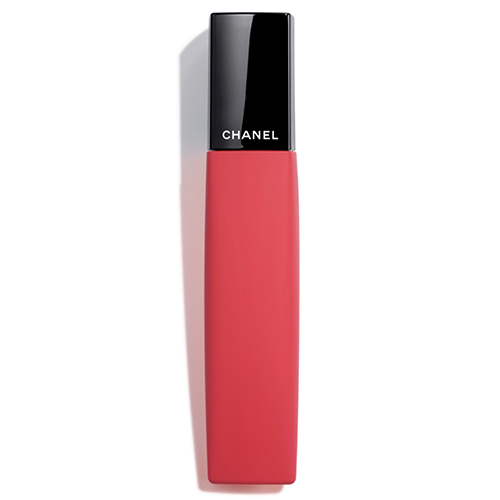 Forty-something, Contributing Editor at The Bleu and Founder of Whoorl, Sarah James
"I fancy myself a red lipstick aficionado and I've searched the green beauty market up and down for the best reds out there. If you aren't on the red lipstick bandwagon yet, can I persuade you to give it a chance? A vibrant, beautiful red lipstick can absolutely transform a face. Yes, it's an attention-grabber. Yes, it takes confidence. Still unsure? Here are five reasons to make it happen.
Wearing red lipstick is a classic look that's been around for decades. Think Marilyn Monroe, Elizabeth Taylor, Coco Chanel.
It makes you look younger. Oh, I know some of you are going to balk at that statement, but it has been scientifically proven that what people find youthful in a face is the contrast of features. (Dark lashes/eyebrows, deep lips.) As we age, those features become noticeably paler and we begin to look more washed out. When you wear a red/bold lipstick, you create that contrast again.
It lifts your mood. A bright lipstick makes you feel more chipper and even more powerful. Coco Chanel was right when she said, 'If you're sad, add more lipstick and attack.'
It increases feelings of self-worth. Vain? Maybe, but when you take the time to care for yourself, it makes a lasting impact psychologically.
IT LOOKS GOOD.
So, ladies. Heed my word and get some red lipstick in your queue. And you don't have to go full-bore like yours truly and apply straight out of the bullet. Gently pat your finger on the lipstick and then dab on your lips for a much subtler effect. Baby steps, but I promise you'll be rocking those red lips in no time. Here are my three favorite reds in green beauty."
Sarah's Clean Crimsons
Kjaer Weis

Kjaer Weis KW Red

"This is my #1 red lipstick pick. A matte, classic neutral red that looks fantastic on a variety of complexions. This particular formula is activated by the warmth of your lips, so you have to work it into the lips, but once you do, it stays put all day. The finish is velvety smooth and matte, but doesn't dry out your lips in the slightest."

Kjaer Weis , $56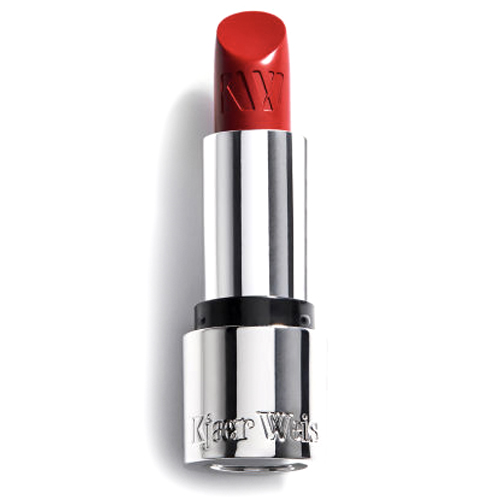 Kosas

Phoenix Weightless Lipcolor

"So intense, this one. A fiery, warm-toned red, this shade is ultra-hydrating with a full color payoff. The formula has a velvety finish just like the rest of the Kosas line, which I adore with the burning passion of 1,000 suns."

Kosas , $28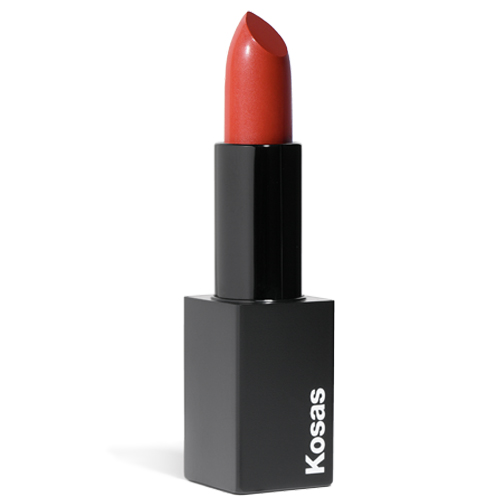 RMS

Russian Roulette

"Looking for a deep berry red? This shade is just gorgeous on the lips. The satin formula gives a bit of sheen to the lips and I love the immediate color payoff. It's a lightweight, one-swipe affair with this one."

RMS , $28