The ever-changing world of fashion has had its fair share of impactful moments. From Audrey Hepburn in "Breakfast at Tiffany's," Lady Gaga's "PETA-gate" meat dress, and Carrie Bradshaw in "Sex and the City," inspiration has never been in short supply, but few instances have encompassed an era. Most importantly, an entire era leaving such a poignant footprint that decades later it's still just as relevant, timely, and influential.
Let's set the mood: you're a decade, but not just any decade, you're the 1990s. Nirvana's "Nevermind" is giving you all the feels and because it's not 2019 the thought of protesting the album's picture of a naked baby swimming after money never once crosses your mind, "Clueless" may or may not be one of the best cinematic features of all time, and "Fear" only solidifies our love of Reese Witherspoon, even though we're secretly hoping Mark Wahlberg was our psycho boyfriend because that's totally normal. The world is grunge, ditsy flowers, and bright, bold colors and we just don't know which way is up anymore.
Enter Chanel, the brand known for its sophistication, refinery, and class. Sexy? Relatively. Bold? Sometimes. Grunge? Absolutely not. So how exactly did the polished brand fare in a decade so decidedly opposite everything it stood for? We have two words for you: Karl Lagerfeld.
After taking the helm in 1983, Lagerfeld was tasked with modernizing the classic brand, gaining worldwide acclaim despite having previously designed for Chloe, Balmain, and Valentino. It wasn't just his ability to solely create a collection that led to his popularity, but his approach of creating entire worlds that merge lifestyle and aesthetic that made him a household name. He will always be remembered for revolutionizing Chanel.
So what's a designer to do when you're hit with a recession, record low sales and grunge on the rise? He gives you one of the most iconic, sexiest decades of design that the fashion world still isn't willing to let go of. Having helped shape iconized supermodels, ironic angst, and derelict chic, the '90s is an era that has unwillingly shaped every succeeding decade with new age designers such as Alexander Wang, Hedi Slimane, and even Kanye West giving it renewed life.
With the current designers of our time using '90s influences and the next crop certainly gearing to follow suit, it isn't a surprise that Lagerfeld's designs will never fade. And while we'll always miss his white tresses and gloved hands, his designs will continue to give some of the greatest inspiration there is.
Below is a peek at some of Lagerfeld's best work, designs, and creative vision of the 1990s. If I could, I'd caption every image: big mood.
1990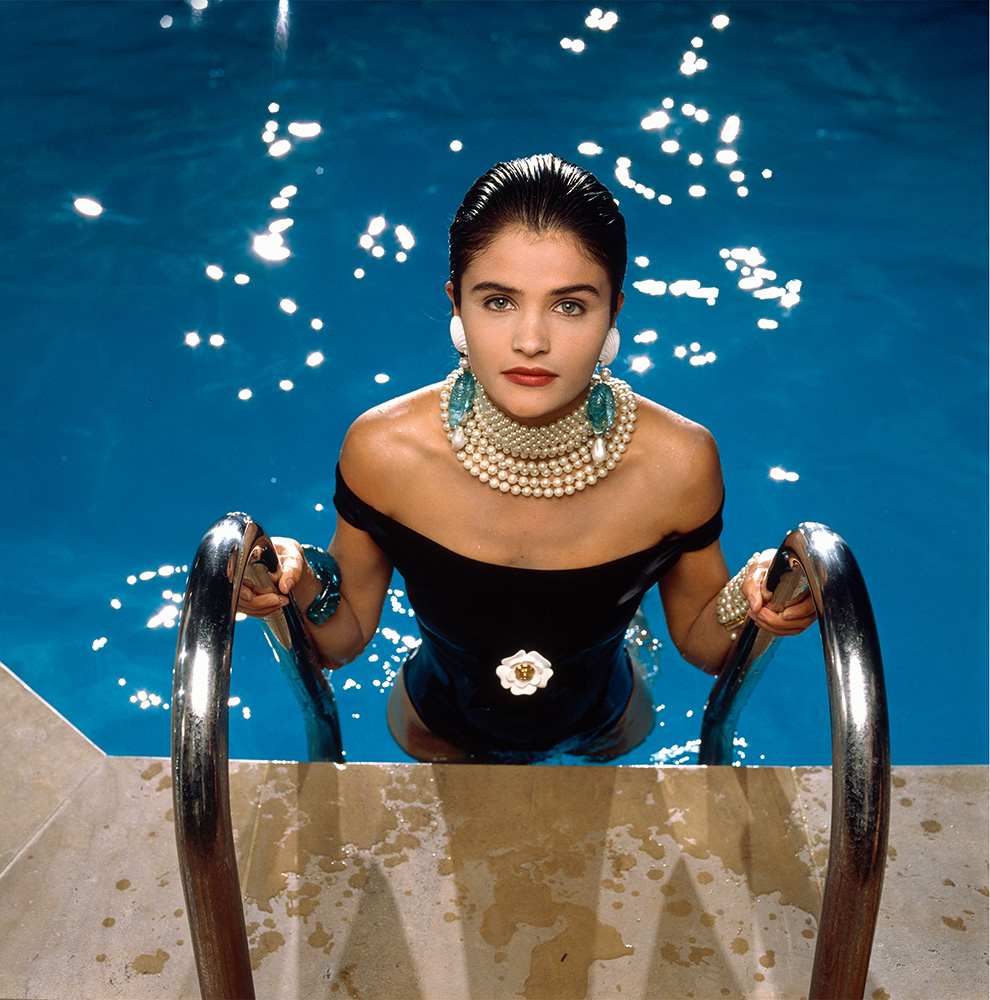 1991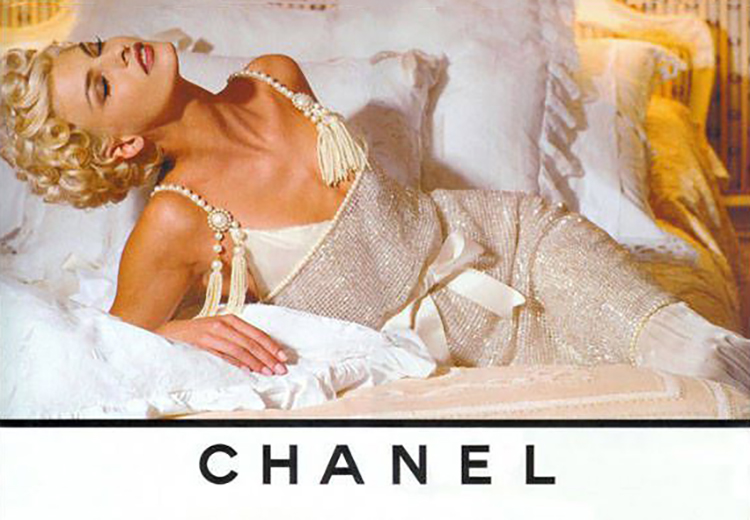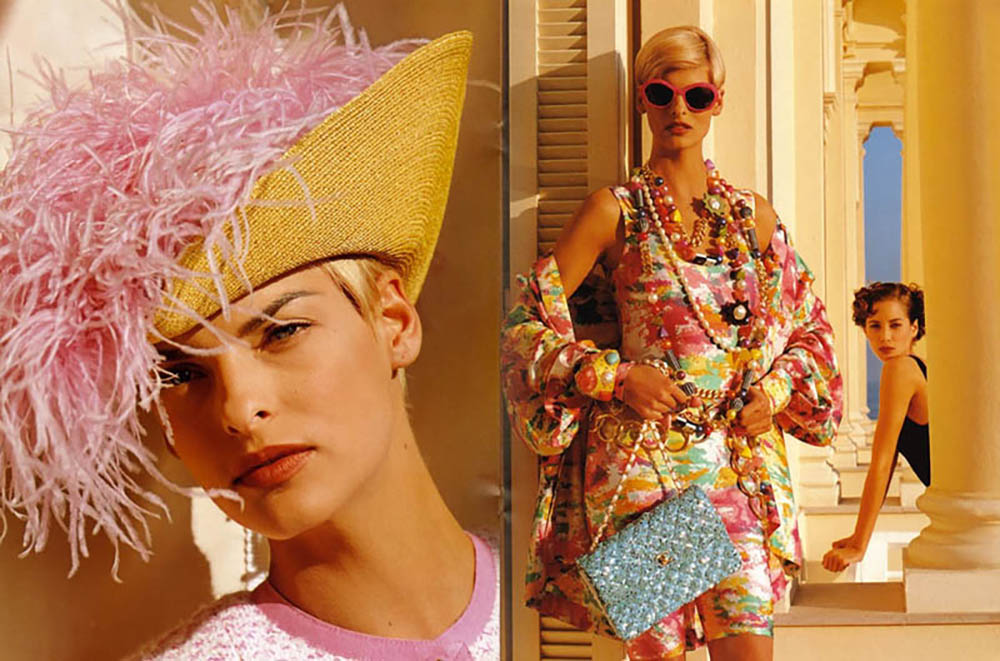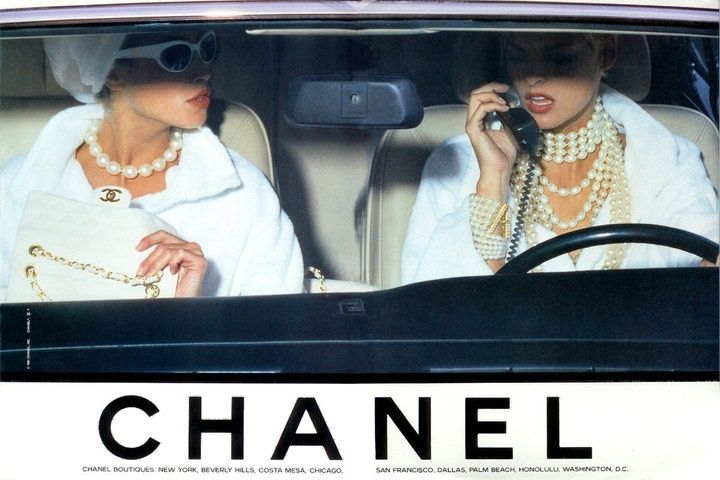 1992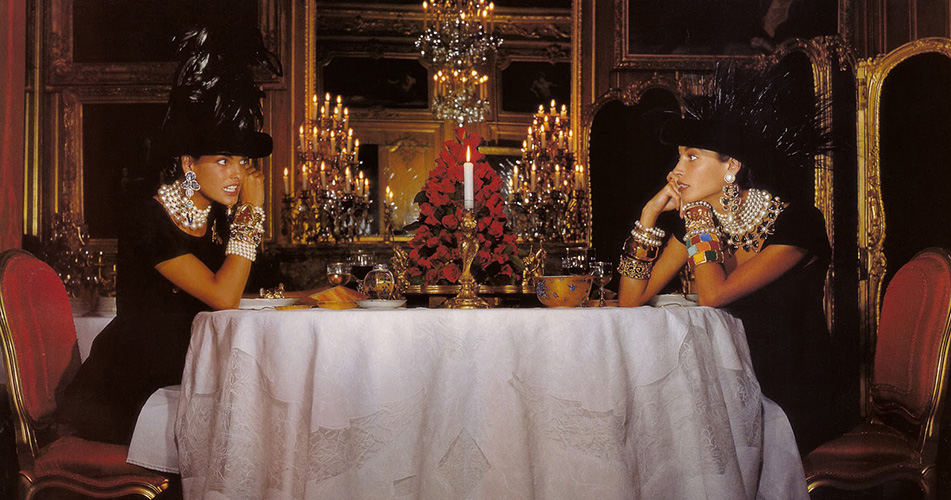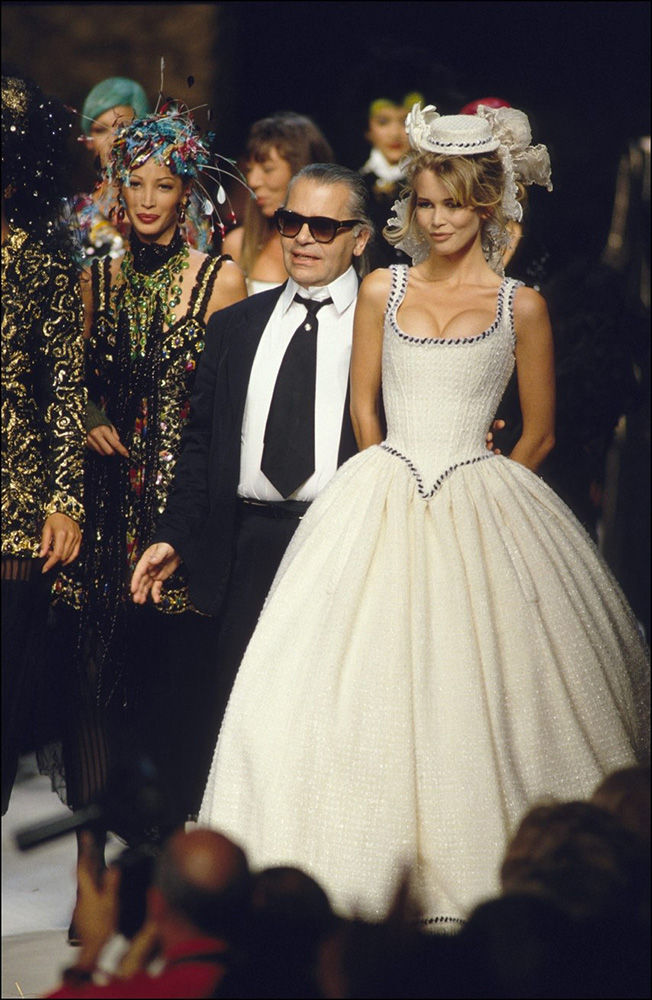 1993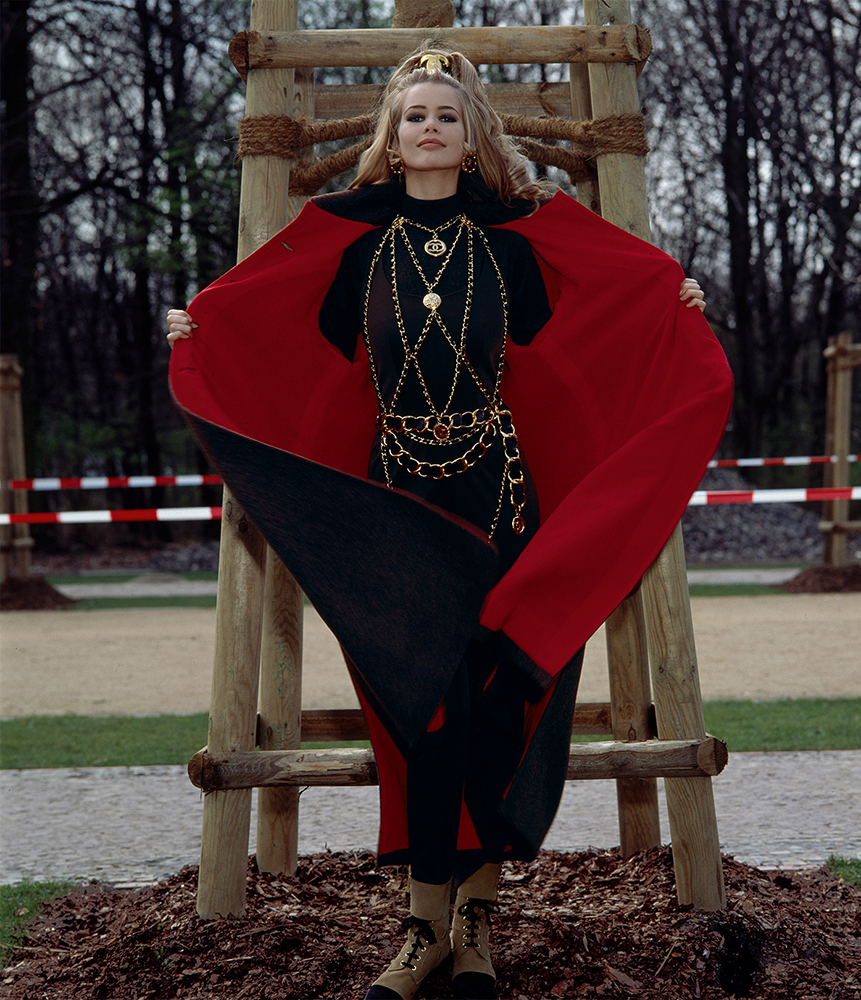 1994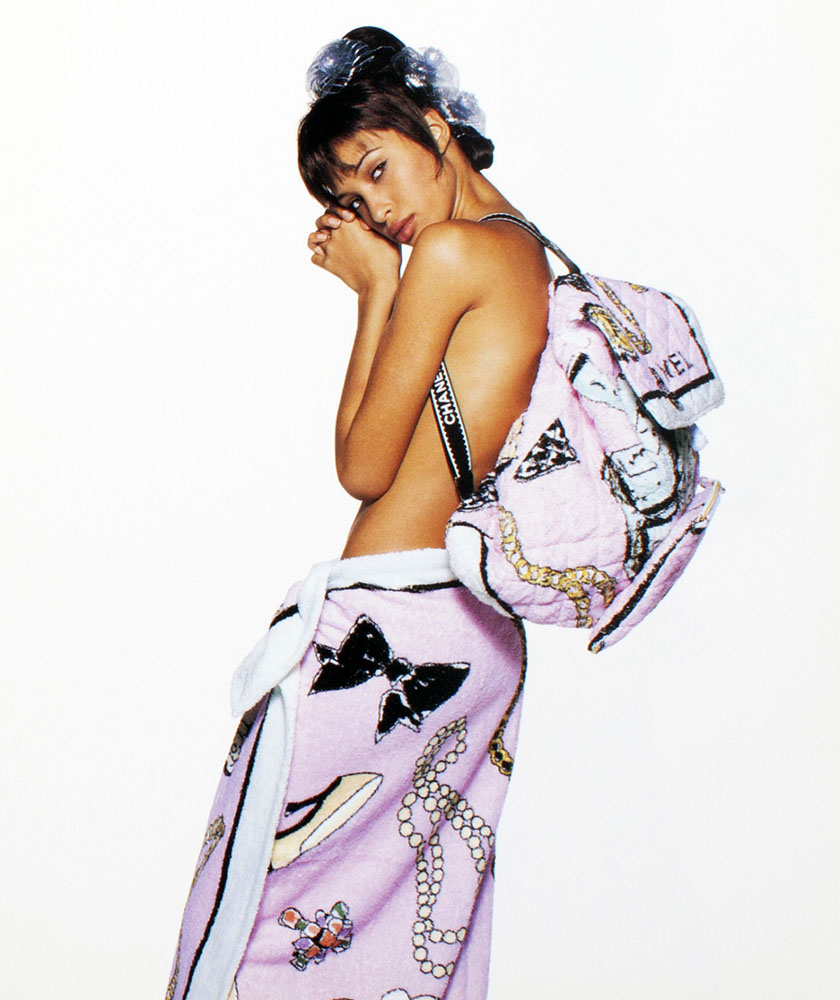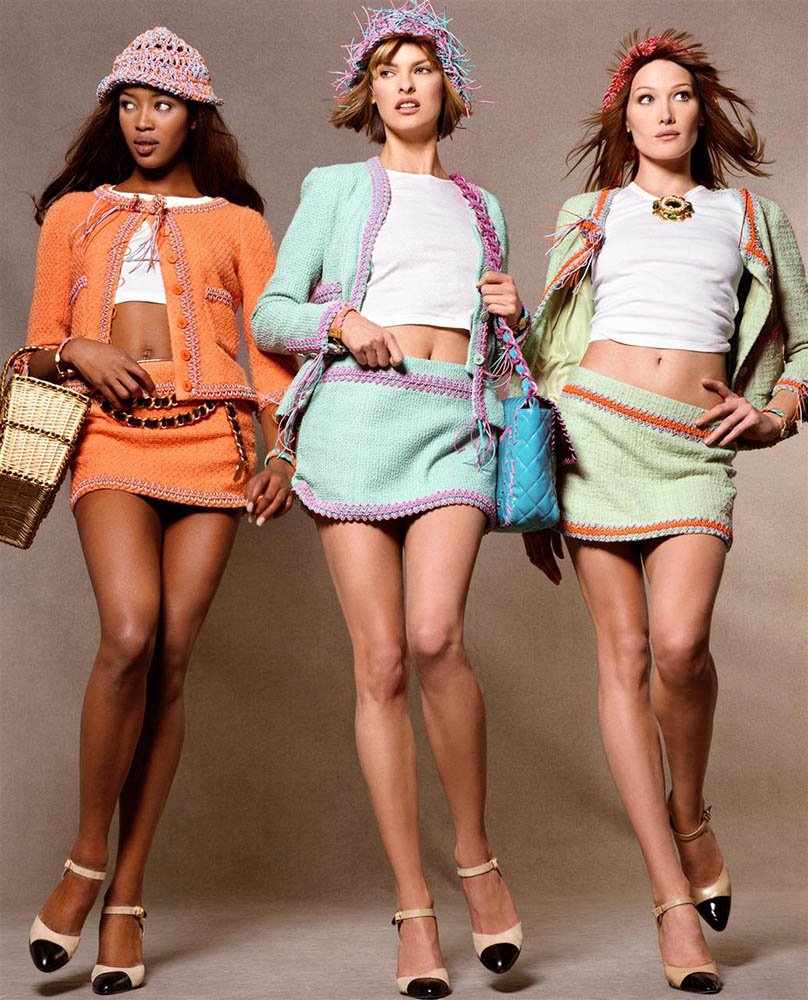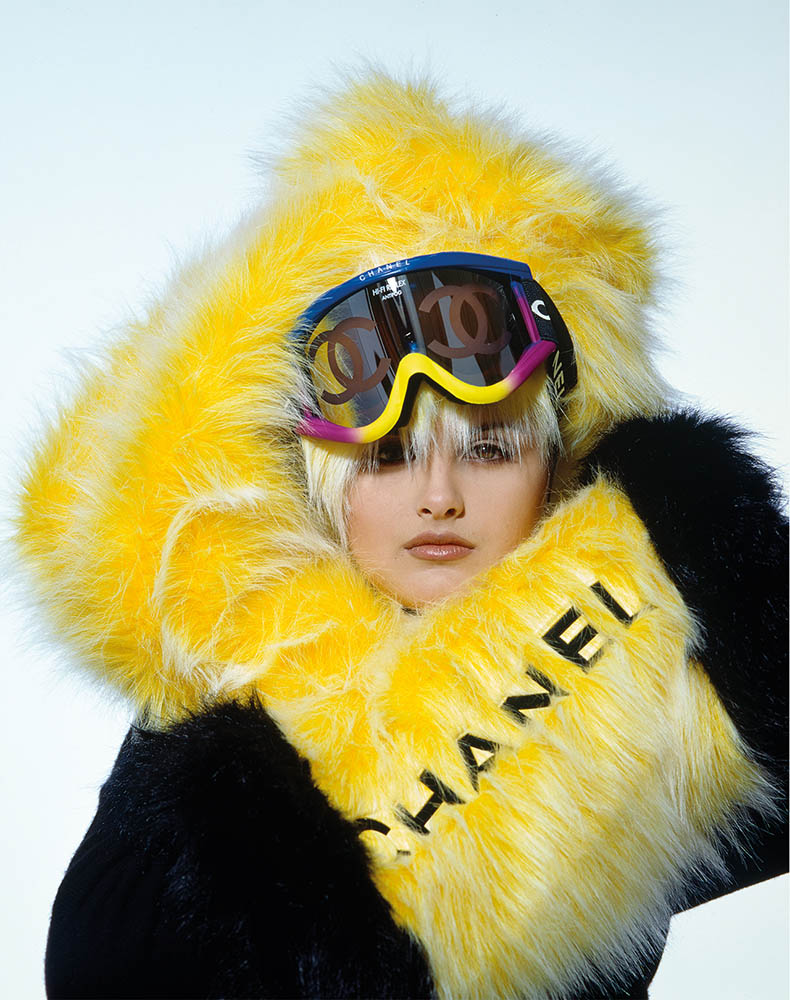 1995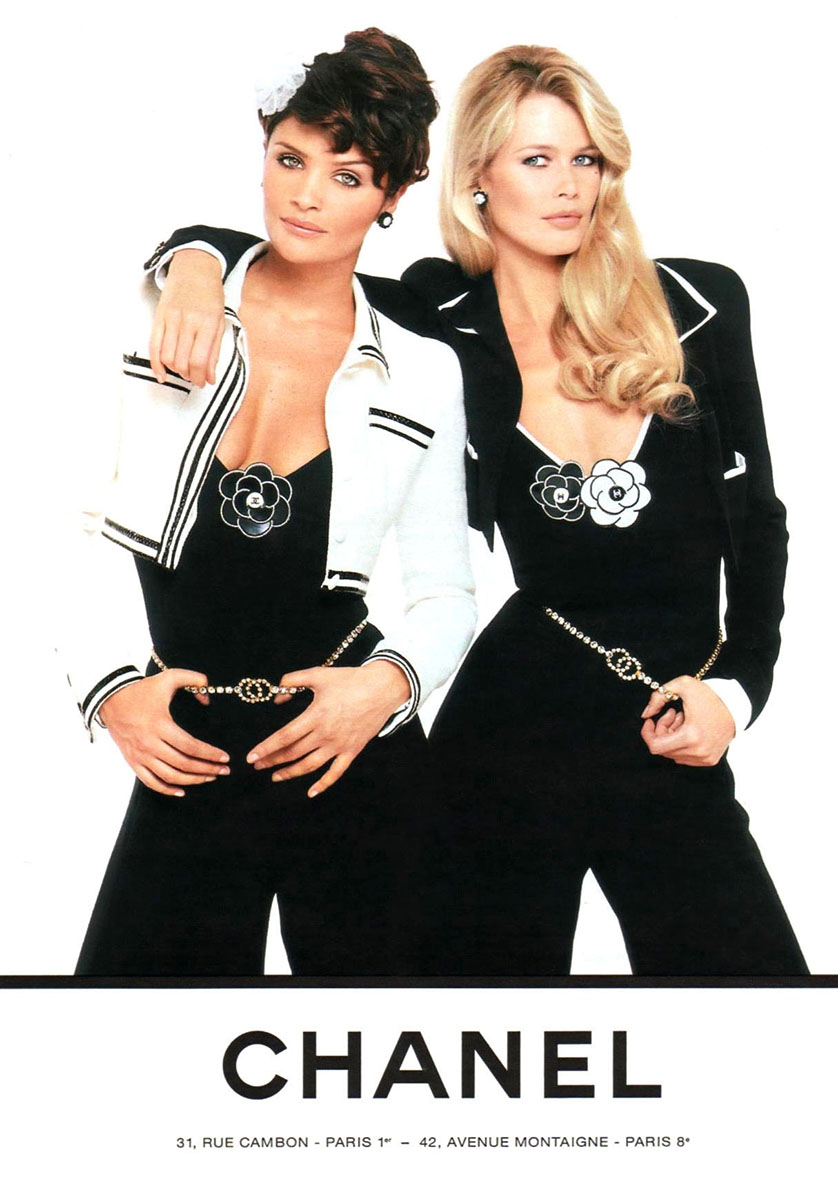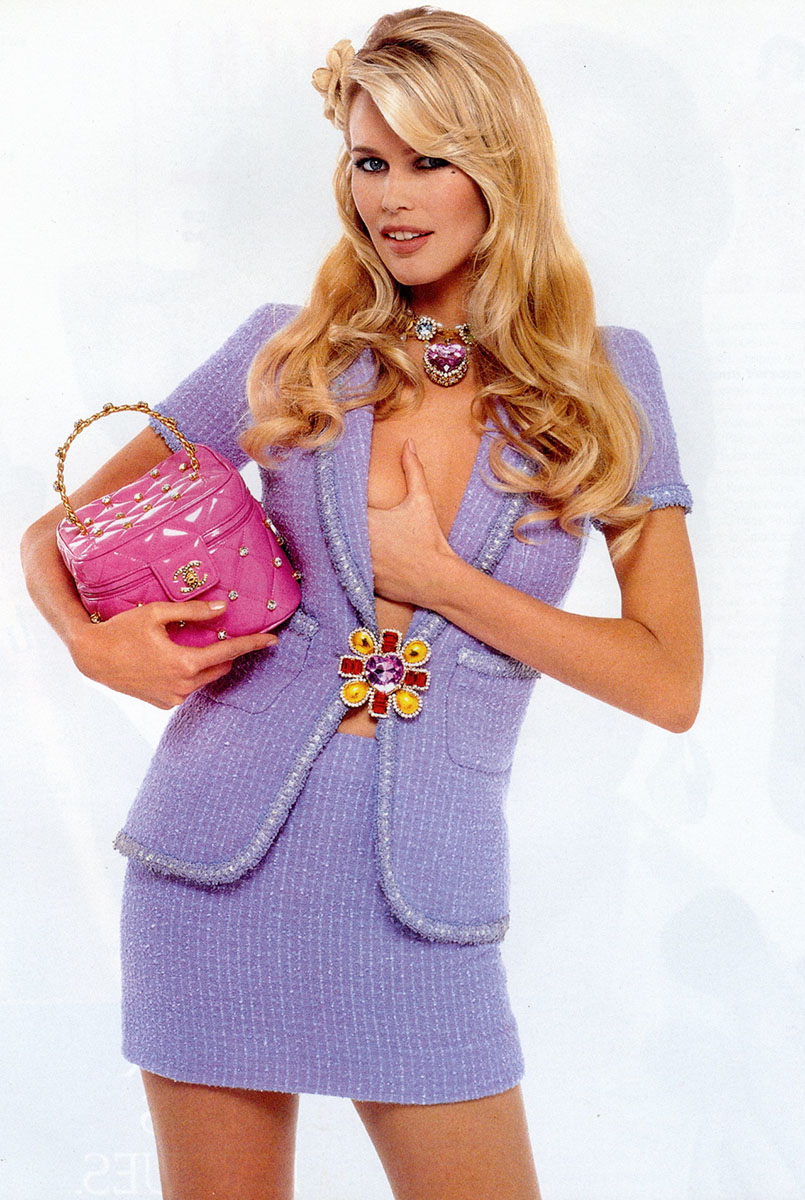 1996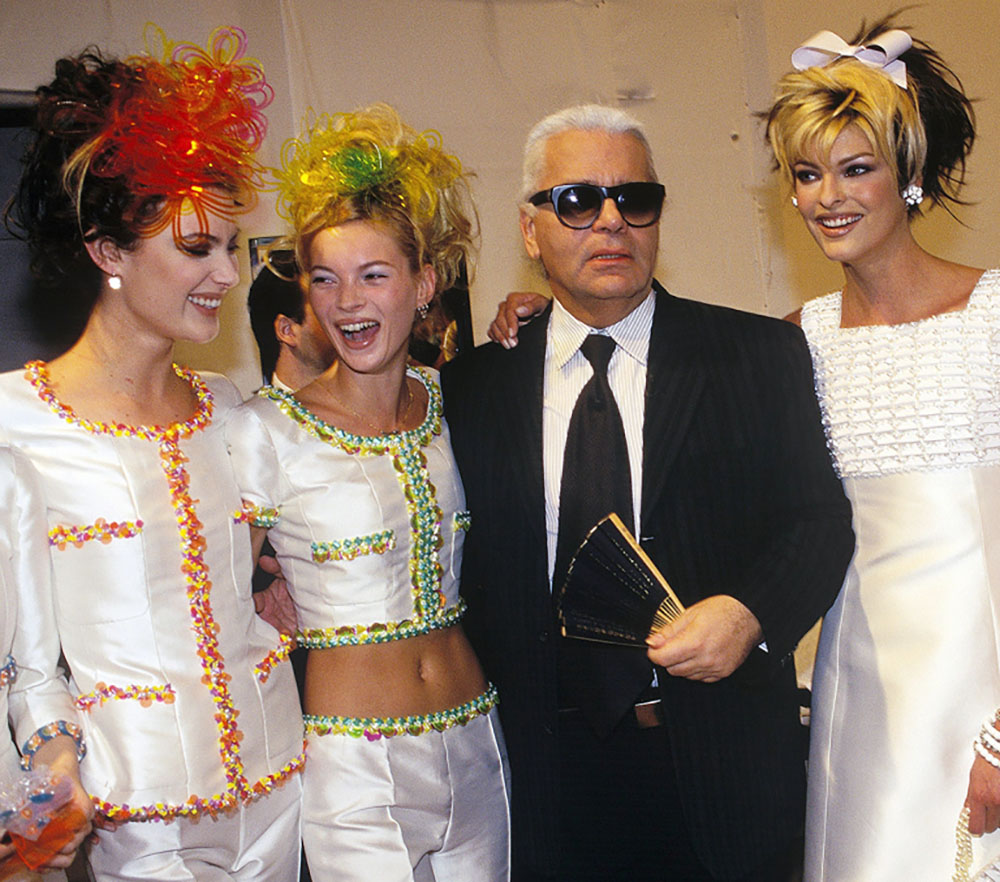 1997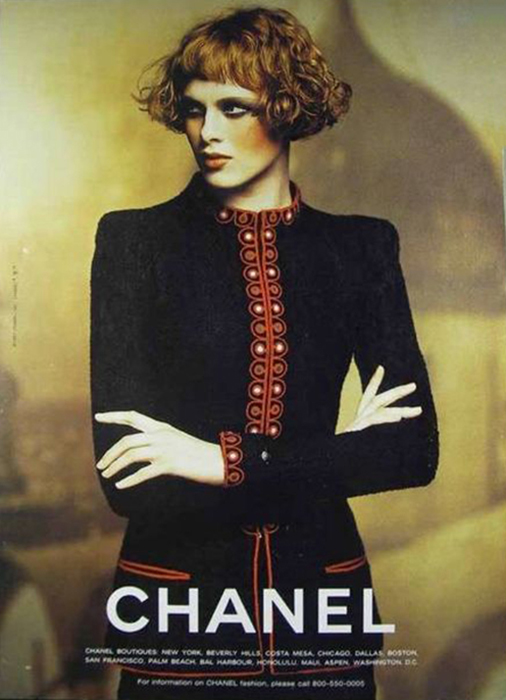 1998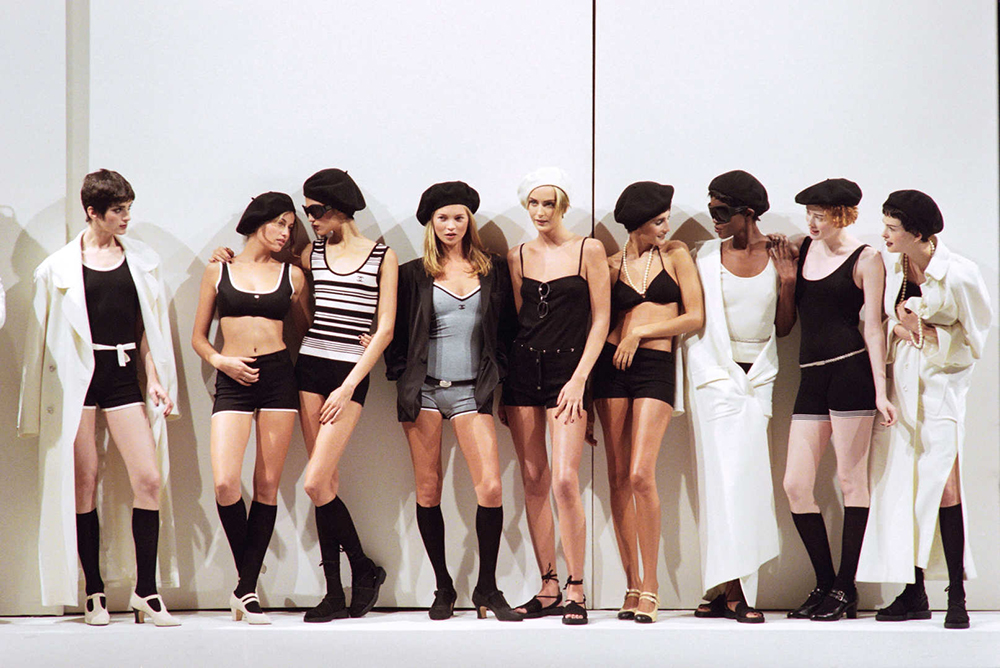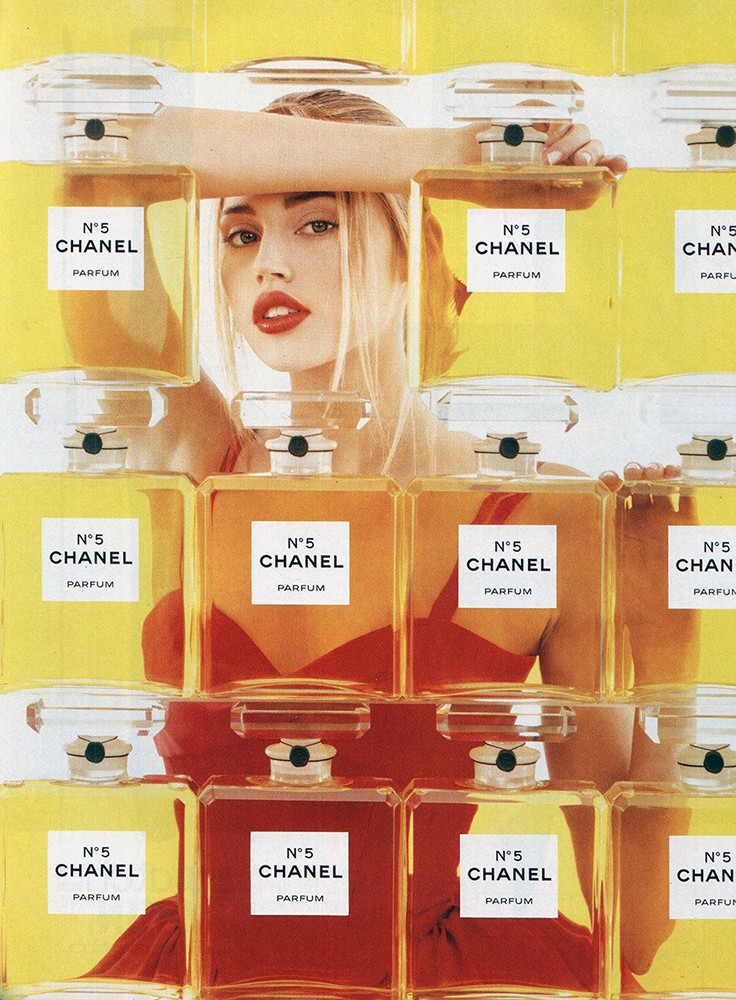 1999