It's the same thing every morning. I stand inside my closet staring into an abyss of untouched hangers and unworn clothes — last year's power suits, a sea of beautiful Dôen dresses, silk blouses in every color, jumpsuits, slips, a rainbow of over-priced, high-waisted sailor pants. My eyes shift down to the ground in overwhelm towards a freshly washed and neatly folded pile of clothing at my feet. It's my stack of regulars. The same pieces that I cycle through over and over again. They consist of the same: old t-shirts, perfectly worn-in jeans, sweatshirts, fitted trousers, ribbed mock turtlenecks, and so on. They are my comfort zone. The classic, comfortable staples that I love and wear on repeat with zero shame. With the exception of my vintage t-shirt and sweatshirt collection, most of these things have one thing in common: they're basic and mostly neutral in color — black, white, off-white, camel, navy — and can essentially go with everything and anything.
Recently, I've been wondering why I hold onto racks upon racks of clothes that rarely, if ever, get airplay. And, on a recent fall down an Internet rabbit hole, I came across these photos of Kate Moss in the nineties, specifically during her days of dating Johnny Depp, and came to an epiphany. I decided that it was time to listen to my inner fashion soul (and take a nod from '90s Kate) to keep things simple. Her looks were on point, always. She rocked classic neutrals that have never and will never go out of style. And the best part? I already own a version of nearly every piece she's wearing. So, today I am sharing six of Kate's looks to remind myself of what I already have and to possibly inspire you to do the same. Oh, and a major closet clean-out is in my near future, so stay tuned for that!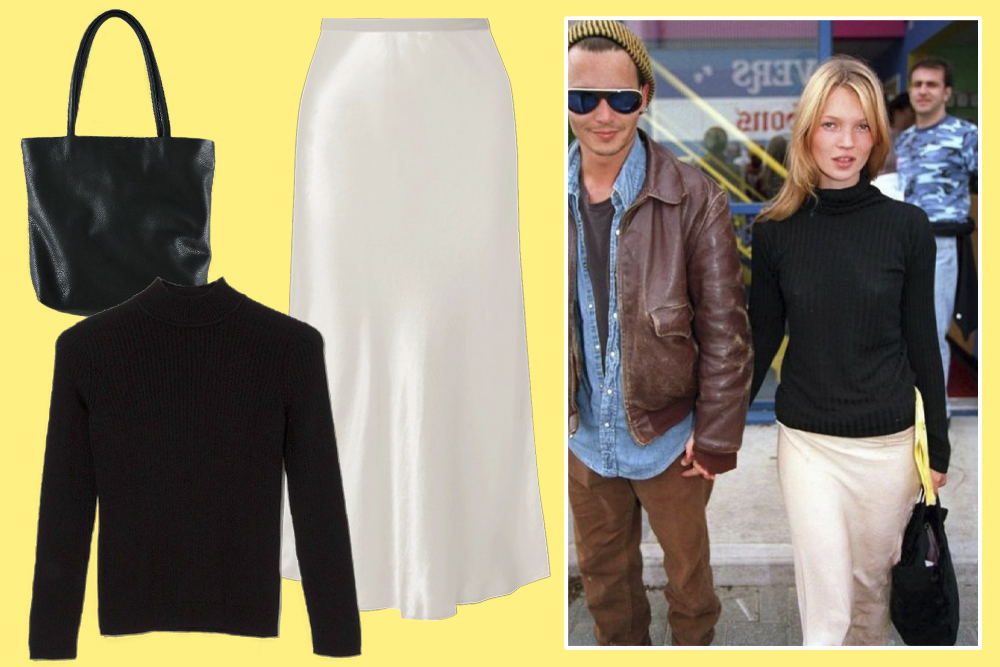 So classy, so timeless, so damn good! I am all about this look. I can't see what shoes she's wearing, but I imagine a pair of well-worn Jack Purcell sneakers by day and black Chanel Ballerinas by night — that's how I'll finish this outfit. I have the mock neck in my closet, and this satin skirt in now topping my want list.


This look is perfection. It's comfortable (hello jeans and cotton sleeveless tee), but made special with the addition of a little animal print and leather. I literally have each of these elements in my wardrobe already. Lucky me!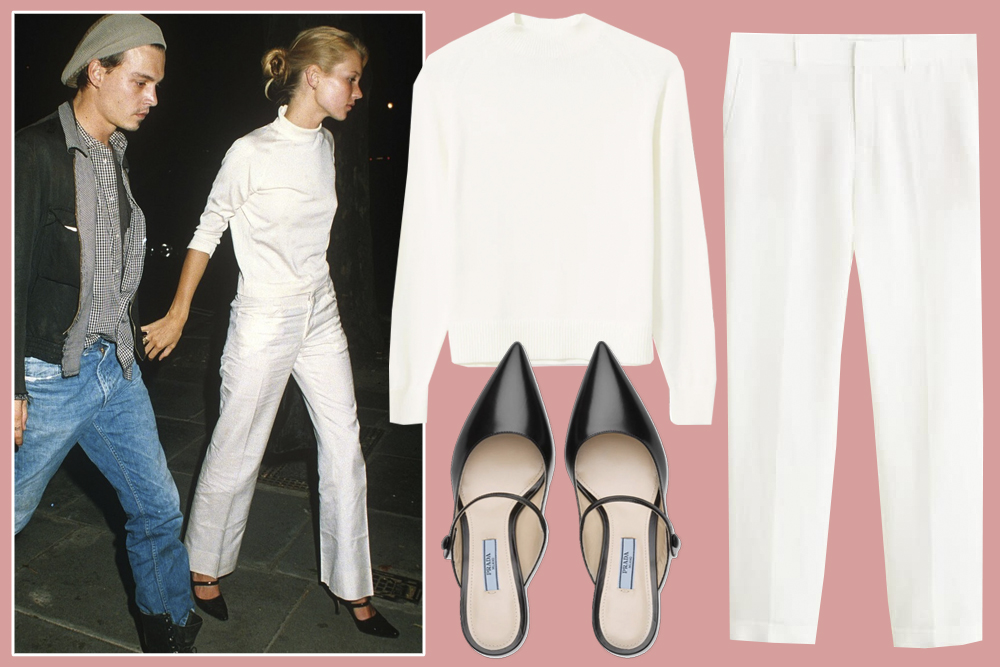 I love this simple outfit. Again, it's comfortable, yet sophisticated. The white on white looks clean and polished, while the pointed mules add a level of elevated class. I love that you can make an easy swap of shoes for a more casual day look — sneakers by day, heels by night. I already have a similar top and pair of trousers in my closet. I just need to get my toes into a good pair of sexy black mules.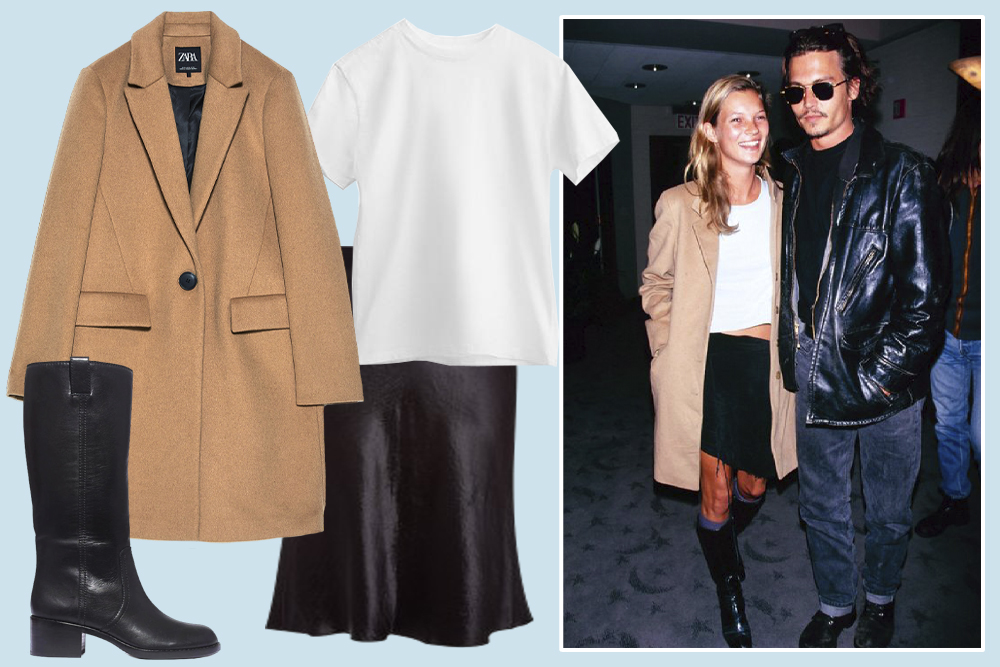 Another head-to-toe look that I have in my arsenal already. This is the perfect outfit for these transitional days of cooler weather. It screams summer underneath with a layer of warmth on top. Can't wait to dust off my knee high boots and rock this look!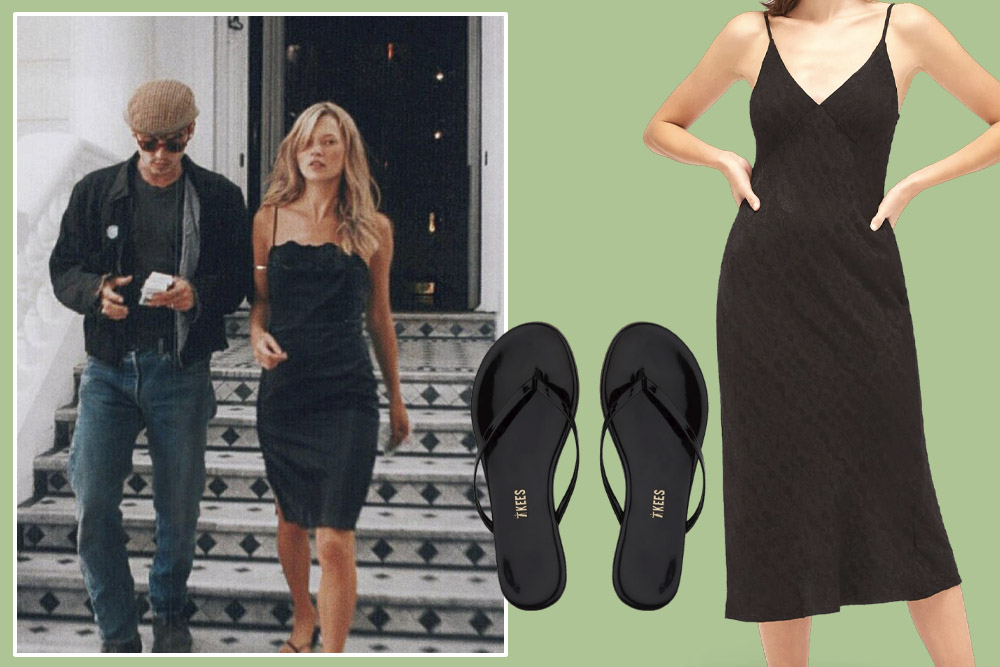 If you're ever in a rut, just throw on a slip dress and some sandals and call it done. I searched and searched for a dress similar to Kate's with a higher neckline and floral or lace detailing, but was super underwhelmed with what's out there at the moment, so I chose this pretty paisley satin jacquard number. The cut is insanely flattering. I have a few black slip dresses in my wardrobe already, so I'm set!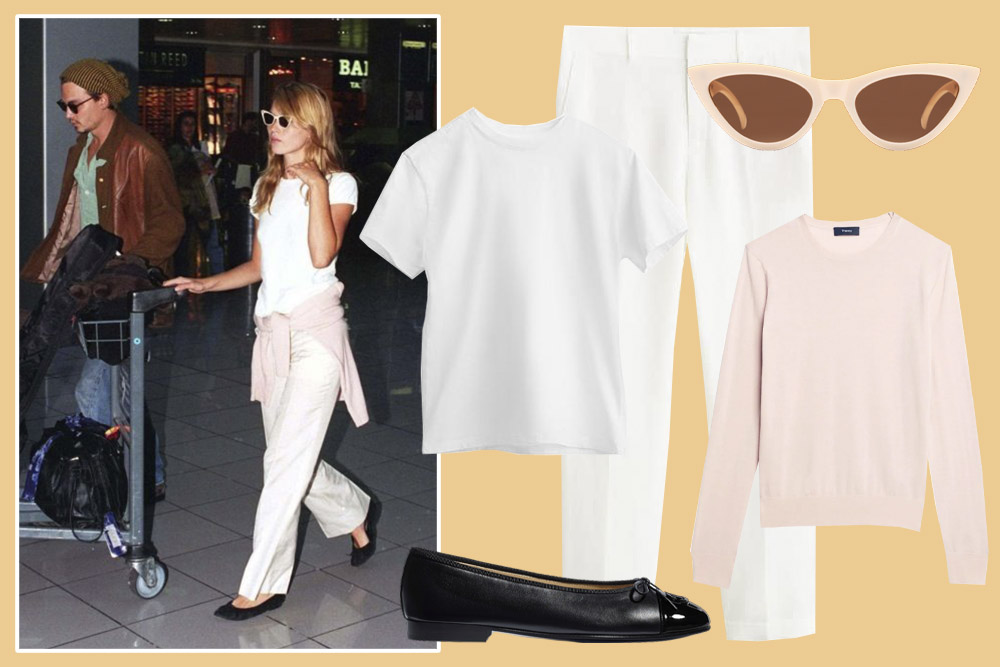 Taking a t-shirt and pants from the looks above and adding a light sweater and flats for a fresh take on the staples. So much yes!