We're a small, but mighty team here at Bleu, and we think it's important to introduce the roster of ladies who are putting in the hard work behind the scenes. It's this group of women that we owe major thanks and praise for the fresh content and concepts you witness on the site each week. When first dreaming up our team, we envisioned a group of creative and talented women who unquestionably embodied our mission in practicing vulnerability, embracing who they are at every age, and honestly, who were just really f*cking cool — Sarah James (who you've likely already acquainted yourself with through her essay on embracing gray and her POV on denim and holy grail beauty items) fit the bill.
Our Founder and EIC had been following Sarah's journey online for quite some time, and now everyone else in the office has followed fan-girl suit. There's a laundry list of things that we admire about Sarah — her honest, yet realistic approach to clean beauty, her unapologetic voice and wit, her wildly cute bangs — we could keep going, but instead, we'll let you get to know her first-hand through our inaugural "Meet Team Bleu" interview. Without further adieu, here's mega-babe, Sarah James, Bleu's Forty-Something Contributing Editor.
Location:  "Oklahoma City, Oklahoma."
Occupation:  "Writer/Blogger."
Tell us a bit about yourself.  "I'm a 44-year-old writer who recently relocated from the sunny beaches of Southern California to Oklahoma with my husband and two kids, who are eight and 12. We actually moved four years ago; I just have a bit of trouble admitting that fact. I've been writing online since 2005 at various websites, but mainly at my personal website, Whoorl, where I cover a myriad of topics such as clean beauty, unfussy style, and wellness."
Coffee or tea?  "Caffeine-free tea, all the way. Haven't consumed caffeine in over 15 years, as I'm what you would call 'naturally-caffeinated' — #anxiety."
What's your sign?  "Scorpio-e-o."
Breakfast or brunch?  "Brunch at my favorite Guatemalan restaurant in OKC. I always get the Migallas — scrambled eggs mixed with corn tortillas, pico, and cilantro with a side of refried black beans. Hell yes."
Fill in the blank: I can't start my morning without _______.  "Scrolling Instagram and my morning walk listening to The Daily podcast."
Everyday uniform?  "Denim, oxfords, a high-neck blouse, and lots of layered necklaces and bangles."
Heels or flats?  "Flats! I fancy myself an Oxford shoe aficionado."
Best beauty habit or piece of advice?  "Mask at least twice a week. My favorite is The Problem Solver by May Lindstrom."
#1 lipstick color?  "Kjaer Weis' KW Red"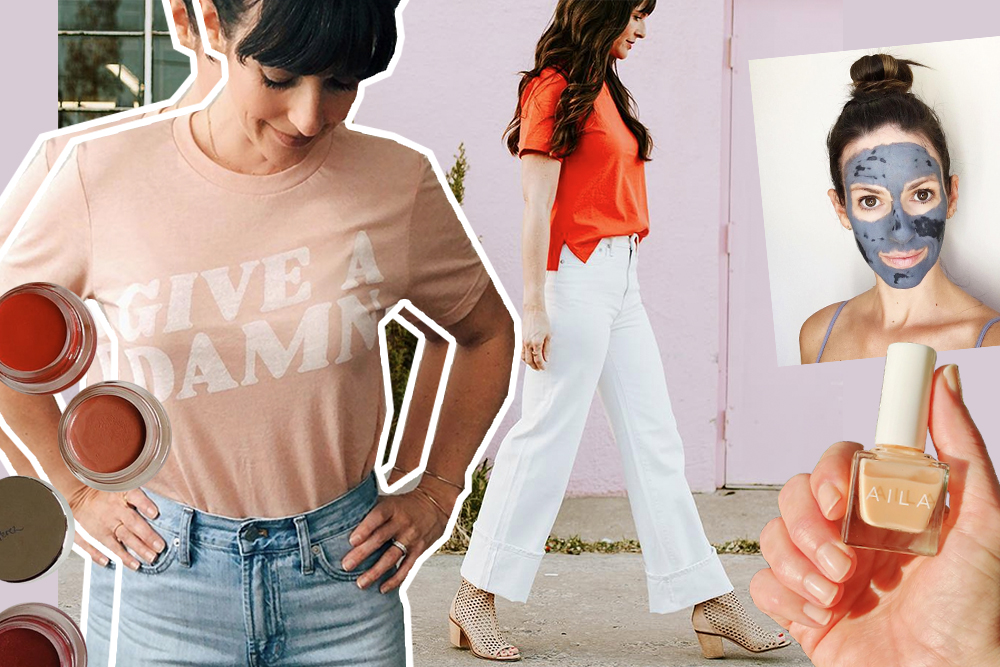 Why clean beauty alternatives?  "They perform just as well as conventional products, but are so much better for your body. Plus, clean beauty brands are so charming and luxurious now!"
What's one simple step that everyone can follow to make their beauty routine cleaner?  "Start with what covers the most body area first — body soaps, washes, and lotions. Have a NARS lipstick you just adore? Don't worry about it. If you are just starting out, focus on products that you are slathering all over your body."
Fill in the blank: Aging is_______.  "No holds barred confidence."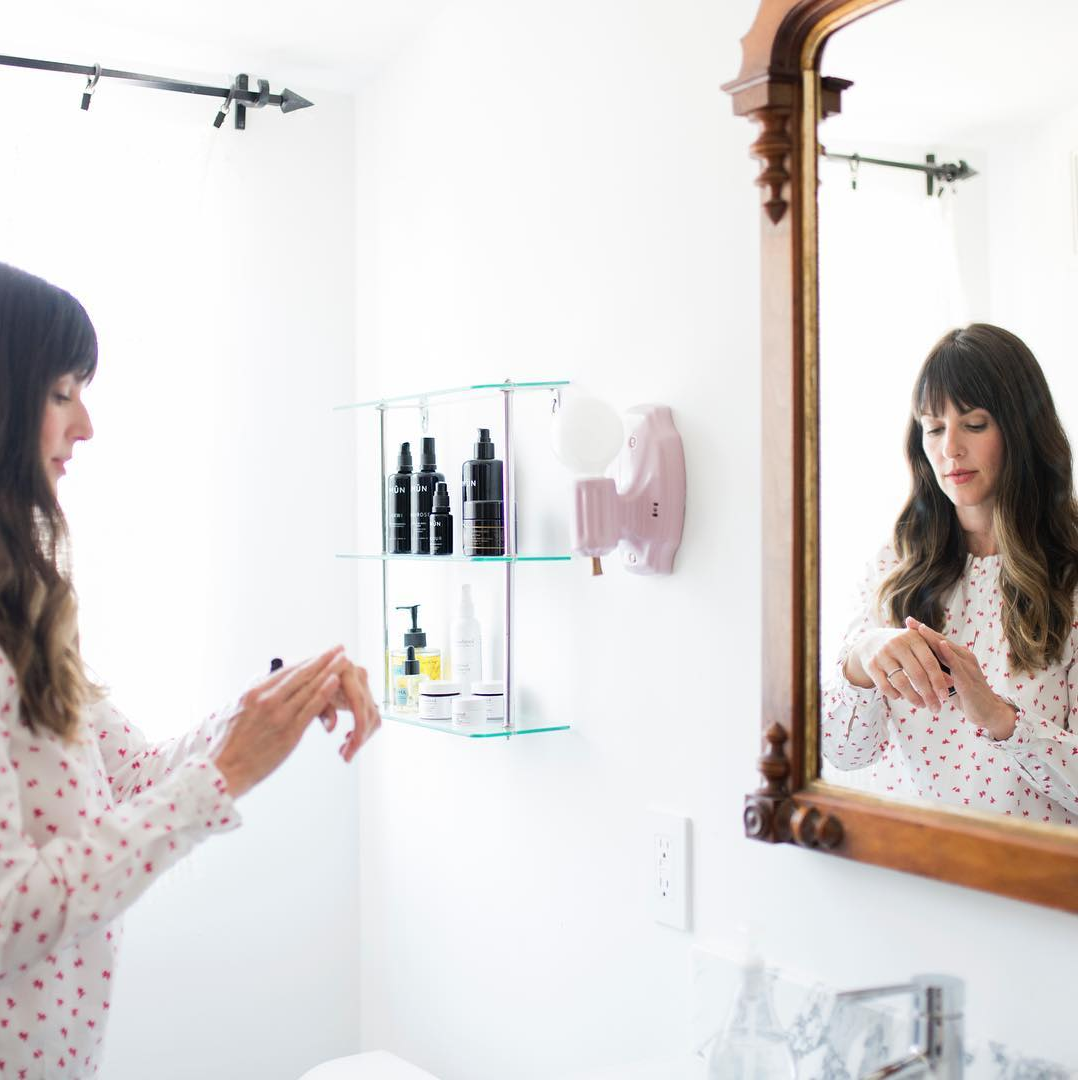 What's one thing you would tell your twenty-something self?  "Please chill the fuck out."
Any amazing beauty advice passed down from your mother?  "Slather your body with moisturizer!"
Strangest habit?  "The inability to put my shoes where they belong. Multiple pairs of shoes are constantly strewn all over my house — under tables, in the middle of walkways, etc. Drives my husband batty."
Favorite podcasts?  "The first ones that come to mind are The Daily, Pod Save America, and Typology  because I'm an Enneagram freak."
What's In Sarah's Headphones
Something you are currently coveting?  "I'm obsessed with curating the perfect earring combo with Maria Tash earrings right now."
Best meal you've ever had?  "The falafel sandwich from L'as du Fallafel in the Marais district in Paris. I dream about it."
Last indulgent purchase?  "Loeffler Randall boots."
Do you have buyer's remorse?  "Rarely."
Guilty pleasure?  "Binging on Netflix in my bed, while eating some sort of salty snack."
Saturday or Sunday?  "Don't make me choose."
Any exciting projects in the works?  "A super fun, clean beauty collaboration for 2019!"
Keep tabs on Sarah via Instagram, Whoorl.com, and here at The Bleu.